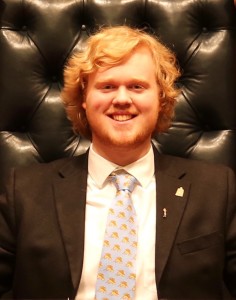 Sky and his family moved to the Southern Gulf Islands when he was 5 years old. In 2002 Sky attended the Summer Earth Education Program (SEEP) on Mayne Island, where he met the Gulf Islands Centre for Ecological Learning's founder Michel Dunn, who's passion for the environment made a life changing impression on the 6-year-old. Sky has returned to GICEL every summer since.
Sky has held almost every position possible at GICEL working under the guidance of Jessica Willows, he has found his way from a volunteer Junior Leader to a Board Member, Camp Coordinator and Senior Leader. When he joined the Board at the age of 18, Sky became the youngest director in GICEL's history.
Growing up on BC's Southern Gulf Islands allowed Sky to develop a deep connection with the wonders of the natural world and his participation in GICEL programs undoubtedly made that connection unbreakable. This passion for the West Coast that Sky developed as a young child still motivates him to this day to help children develop connections with the natural world that surrounds them.  During his University studies, Sky has worked on national and provincial election campaigns, with various NGOs and environmental lobby groups and student societies. This work is due in part to the passion for environmentalism that Sky developed as a participant and leader in the Summer Earth Education Program (SEEP).
Sky is working towards completing his BA in Political Science and Human Dimensions of Climate Change at the University of Victoria. When Sky is not working at camp or at school he works as a Constituency Assistant to Elizabeth May O.C., M.P., in her Saanich-Gulf Islands constituency office and is the Premier of the British Columbia Youth Parliament.
While Sky still does not know what the future holds for him, one thing is certain: during the last week of July and the first week of August, you'll be able to find him on the beaches and in the forests of Mayne Island helping inspire the next generation of environmental leaders.
Sky currently lives in West Victoria, BC but he frequently returns to the Southern Gulf Islands – the place he will always call home – to spend time in nature with his family and friends. You can contact Sky by emailing sky@gicel.ca.